What is the Best Milk Alternative for PCOS?
Updated: January 2020
Drinking milk isn't a great choice for a PCOS diet for a variety of reasons (see Don't Be A Dairy Queen). So, if you want to avoid dairy, what can you have in your morning smoothie? There are a number of milk alternatives on the market. However, it is important to read labels because many varieties can be high in sugar and carbs. Rice milk tends to be high carbohydrate, and I don't recommend soy milk. Oat milk is a little carb-heavy, but it can be enjoyed occasionally in a beverage since it steams well.
Here are a few milk alternatives I recommend for PCOS Divas:
Coconut Milk
My favorite dairy alternative at present is So Delicious Coconut Milk . It comes in 3 flavors and the Unsweetened version has 0 sugar and only 1 carb per 1 cup serving.  I rarely eat breakfast cereal, but I have smoothies several times a week
and I often use it as the base for my smoothie recipes.  It has a very mild, almost undetectable coconut taste. For some info on the health benefits of coconut read my post about coconut oil.
Almond Milk
Before I discovered So Delicious Coconut Milk, I was hooked on A
lmond Milk.  It is the most common nut milk that you'll find in the grocery store, but there are others out there like hazelnut and cashew. I typically buy  Silk Pure Almond. The Unsweetened version has the same sugar and carb count as the coconut milk. Believe it or not,  it is actually not too hard to make almond milks at home. This recipe for raw almond milk from Happy Foody is simple and delicious.
Hemp Milk
Hemp Milk is made from the seed of the hemp plant.  I personally don't think this alternative
is as tasty as coconut or almond.  I don't mind Hemp Dream. It doesn't come unsweetened but it is also low in carbs and has some protein and Omega 3's in the milk because it is make of this high protein and EFA seed.  The carb count is low too with 8 grams of carbs and 6 grams of sugar
Non-dairy Cream Alternative
I must admit that this is my favorite of all the non-dairy alternatives. If you are
looking for an alternative to cream or coffee creamer, there is a wonderful product on the market called Better Half.  It is a vegan blend of almond and coconut milks, and it's dairy-free with 20 calories and 1g of sugar per serving. This is a very healthy alternative as it doesn't contain corn syrup or hydrogenated fats as most flavored creamers on the market do.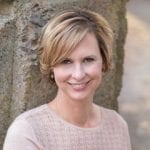 Amy Medling, best-selling author of Healing PCOS and certified health coach, specializes in working with women with Polycystic Ovary Syndrome (PCOS), who are frustrated and have lost all hope when the only solution their doctors offer is to lose weight, take a pill, and live with their symptoms. In response, Amy founded PCOS Diva and developed a proven protocol of supplements, diet, and lifestyle programs that offer women tools to help gain control of their PCOS and regain their fertility, femininity, health, and happiness. 
50 responses to "What is the Best Milk Alternative for PCOS?"