5 Benefits of Tea for PCOS
by Amy Medling, founder of PCOS Diva
My love affair with tea began when I was in my twenties, well before I started living the PCOS Diva lifestyle and working to get my PCOS symptoms under control.
On Saturday afternoons, I loved treating myself to high tea at a local tea shop. The whole ritual of having my own beautiful porcelain pot of tea and scrumptious crumpets and accoutrements to go with it, made me feel like a character from one of Jane Austen's novels. When the shop suddenly closed its doors, I realized that I could create that special feeling at home.Over time, the tea biscuits and sandwiches have changed (I now prefer a homemade gluten-free cookie occasionally with my tea), but the tea time ritual has become one of my ways of self-care which helps me manage my PCOS and has become an important component of my PCOS diet.
The Making of Great Tea
Tea expert Danielle Beaudette of The Cozy Tea Cart is one of only 40 experts to have completed all levels of the US Specialty Tea Institutes (STI) Certification program. Danielle explains that all tea, whether it is green, black or white comes from a single type of plant, the "camellia sinensis",  just as all wine comes from "vitas vinifera".  Within each of these plant families there are several varieties. In addition to the specific variety, the environment, weather, and of course, the tea master all play a role in making each tea different.
Loose leaf tea is produced by hand picking the top two leaves and bud. These young buds contain the most antioxidants because the longer the leaves spend on the bush, the health benefits decrease. With commercially produced tea, machines take the old and new leaves as well as the twigs of the plant.
Another problem with commercially produced bagged tea is that the tea bags are bleached with chlorine which can leach into the tea during steeping. The chlorine also contributes to the shorter shelf life of the tea bag tea (approx. 6 months). Loose leaf tea, if stored properly, can have up to a year and a half of shelf life.
BENEFITS OF TEA FOR PCOS
1. Tea helps prevent weight gain and insulin resistance.
In her talk, Danielle explained that all health studies are done using only loose leaf tea. A Kobe University Study published in the Journal of Agricultural and Food Chemistry found that mice given a high fat diet along with regular amounts of both green and black tea suppressed body weight gain and the build-up of belly fat. This study also showed that black tea, the most widely consumed in this country, had the most favorable effects on high blood cholesterol and insulin resistance, conditions associated as precursors to type-2 diabetes.
2. Herbal infusions help reduce testosterone.
While not technically "tea," research indicates that spearmint herbal tea or rather "infusions" have the potential for use as a helpful and natural treatment for hirsutism in PCOS. Licorice infusions can also reduce serum testosterone probably due to the block of 17-hydroxysteroid dehydrogenase and 17-20 lyase. Further research indicates that licorice may also help with hirsutism and polycystic ovary syndrome.
3. Tea enhances mood and helps with anxiety.
The calming effect of green tea can be explained by the action of L-theanine a non-protein amino acid which is naturally occurring in tea. This amino acid actually acts antagonistically against the stimulatory effects of caffeine on the nervous system. Research on humans has demonstrated that L-theanine creates a sense of relaxation in approximately 30-40 minutes after ingestion via at least two different mechanisms. First, this amino acid directly stimulates the production of alpha brain waves, creating a state of deep relaxation and mental alertness similar to what is achieved through meditation. Second, L-theanine is involved in the formation of the inhibitory neurotransmitter, gamma amino butyric acid (GABA). GABA influences the levels of two other neurotransmitters, dopamine and serotonin, producing the key relaxation effect.
4. Tea is a wonderful source of antioxidants.
Tea is one of the largest sources of flavonoids in our diet. The flavonoids in tea contain approximately 30 polyphenolic compounds. These compounds are studied extensively for the benefits they contribute to tea. Polyphenols contain catechin molecules which are the antioxidants. Catechins  are present in all teas made from Camellia sisensis. The major catechin in tea is EGCG and is the most potent antioxidant. The antioxidant properties in tea help cells replicate their DNA accurately by combining with free radicals and then neutralizing them. Skip the bottled stuff. "Most commercially bottled teas contain fewer antioxidant polyphenols (less than 45mg) than home-steeped varieties (50-150 mg)" according to preliminary findings presented at a meeting of the American Chemical Society.
5. Tea can be a substitute for diet soda and sugary drinks.
I find that clients who are addicted to diet sodas, Crystal Light, sugary juices, and Vitamin Water, find that tea is a satisfying alternative in their PCOS diet. Tea is all-natural and free of calories and preservatives. Rather than depleting nutrients from the body like soda does, tea actually  contains B, C, and E vitamins, and the minerals folic acid, magnesium, potassium, calcium, zinc, fluoride, and carotene.  It also has caffeine  which in moderation can have beneficial effects on the body: it increases alertness, stimulates metabolism and contributes to an increase in dopamine levels in the blood, which improves mood. The L-Theanine in the tea also helps to balance the caffeine's effects and provides a sense of calm. And it is easy to sweeten tea using a little stevia.
How Much Tea Is Enough & What Types Are Best?
Most experts agree that you should drink 4-5 cups of tea a day for maximum health benefits. Most high quality loose leaf teas can be re-infused 5 or 6 times, with some Oolongs giving up to 10-12 infusions from a single serving. This makes the actual cost per serving of premium loose leaf teas very inexpensive.
Here are some types of tea to consider:
Many of these blends are available online at the Cozy Tea Cart (my favorite local spot). You can find similar blends elsewhere, just be sure to do your quality homework. I also recommend Pique Tea for a high quality convenient option. 

Pro Tip:
Good quality loose leaf tea can be re-infused several times. The most important thing to remember when brewing tea is to brew only what you can serve into your cup or serving pot at one time. Steep your tea and then pour ALL of the liquor off the leaves into your cup or serving pot. This practice allows you to then re-infuse your leaf with more hot water over and over again. Brewing tea in this way will keep you from burning the leaves of the green teas and keep your black teas from turning bitter due to the tannins in the tea.
Try to find time during your day to slow down and enjoy a cup or five!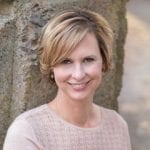 Amy Medling, best-selling author of Healing PCOS and certified health coach, specializes in working with women with Polycystic Ovary Syndrome (PCOS), who are frustrated and have lost all hope when the only solution their doctors offer is to lose weight, take a pill, and live with their symptoms. In response, Amy founded PCOS Diva and developed a proven protocol of supplements, diet, and lifestyle programs that offer women tools to help gain control of their PCOS and regain their fertility, femininity, health, and happiness.